Humans aren't the only ones to have little ones, or really bad days, or feel the delight and burden of caring for dependents. Whether they are fur babies or human babies, moms have the most rewarding, best, and toughest job in the world.
Do animals-particularly moms-feel and express emotion? You be the judge by the following parent-child photos.
What single word emotion would you use to caption each situation?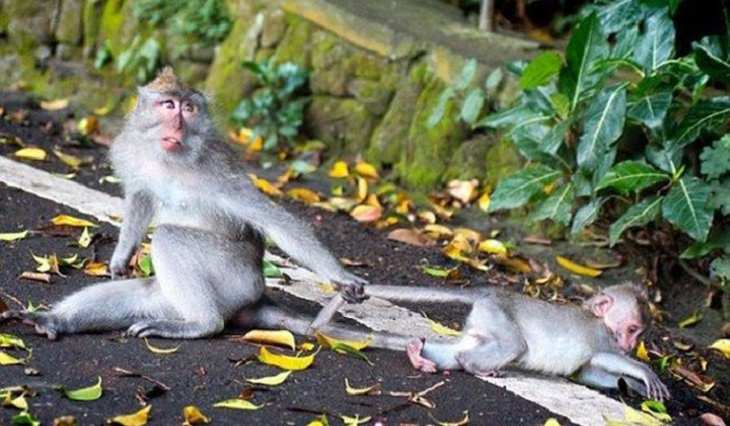 "Exhausted"